PTFE Wires & Cables
Trestar Elektroniks, is a professionally managed organisation manufacturing wide range of PTFE Insulated Electrical products by Tape-Wrapping-Sintering process, since 1987. We are an ISO 9001 : 2008 Firm. These products are being used virtually by all the domestic users of PTFE Wires & Cables. Our products are also being exported to Germany and Italy.

Trestar Elektronics is a small scale industry, manufacturing electrical products designed for specifically exploiting the various advantages of PTFE material over the common insulation viz.PVC etc. Given below is a brief portfolio of the products we mainly manufacture:-
These cables are manufactured as per MIL-W-16878E/BS2G-210/JSS-51034 and are available in complete range with Stranded or Bunched conductor with metal shielding & or Jacketed. From working voltage of 250 Vrms to 1000 Vrms for internal wiring of Electrical / Electronic equipment, Process-Instrumentation, Medical-Instrument etc. All supplies are 100% tested and inspected. Wires for floor heating and carpet heating are also available.
read more..
Our range of PTFE insultated multicore cables are available with or without shielding and PTFE / PVC or Fiber glass outer Jacket.
read more..
PTFE Sleeves and Tubes are manufactured as per MIL-1-22129 or JSS 54802 are for use in Electrical, Electronic, Chemical, Mechanical & other industries. PTFE Sleeves are inert to almost all chemicals, Oils, Fluxes etc.
Wide temperature range from - 200°C to 260°C,long flex-life and high burst-strength. Smooth internal surface of PTFE sleeves allow closer fits. Can be offered with connector assemblies.
read more..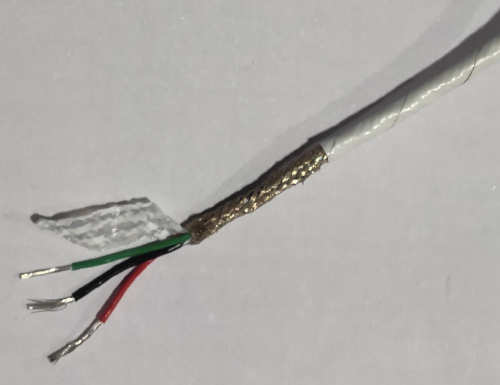 We are an exemplary manufacturer of PTFE RF Coaxial Cables as per USA MIL-C-17 or Indian JSS-51100, Flexible standard miniature Cables, Low noise Cables & as per customer's specifications.
read more..
Screened & Jacketed from 5 KVAC to 22 KVAC (9 KVDC to 40 KVDC) working voltage in solid colours. Additional Fiber glass outer Braiding also available.
read more..
Trestar Elektroniks is a distinguished manufacturer and exporter of PTFE insulated thermocouple heating wires and compensating cables as per DIN-43760 standard, in all conductor-type, made in twin flat or round form, Shielded or Unshielded for accurate temperature control and measurement.
read more..
KAPTON Insulated Hook-Up Cables
We manufacture Kapton insulated hook-up cables as per MIL-W-81381/JSS-51037 standard and customer's design for use in Aerospace, Instrumentation etc.
PTFE Tape
Unsintered /Sintered PTFE Tape available for electrical applications. THREAD-SEAL TAPE also available in standared widths on covered spools.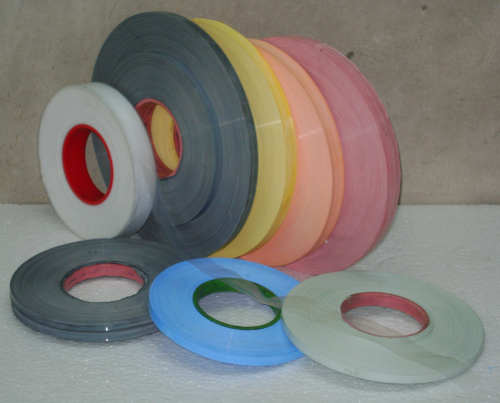 Advantages of PTFE Insulated Wires
PTFE insulated wires and cables are manufactured by wrapping very thin layers of PTFE tape over the required conductor material. PTFE is considered one of the best insulation for wires as it can perform under extreme temperature, is non-inflammable, non-reactive, all weather wire etc. . This along with other properties make it one of the most preferred insulated wires throughout the world.


PTFE Wires Endure extreme temperature
PTFE insulated wires can tolerate extreme weather and industrial conditions with a wide range of temperature. It can endure a temperature range from -600 C to 260o C. This property of PTFE makes it suitable for large number of applications where other types of insulated wires fail.


PTFE wires are non-flammable
Non flammability is another property of PTFE which makes it a preferred choice as insulation material for high performance insulated wires. Enduring extreme temperature along with non-flammability makes PTFE insulated wires and cables one of the safest wires throughout the world.


PTFE is hydrophobic
PTFE is hydrophobic to water or material containing water. This property makes PTFE insulated wire and cable suitable for outdoor or indoor application where there are chances of it coming in contact with water.


PTFE wires are for all weather
PTFE insulated wires has emerged as an all weather wire. Even after use of 15-20 years under different weather conditions, there has been negligible changes in its properties which makes it perfect for all the weather condition.


PTFE cables are non-reactive
PTFE is not-reactive to most of the known acids, chemicals etc. This property makes it suitable to use PTFE insulated wires in applications where there are chances of it coming in contact with this materials and pose a threat to the site. PTFE wires being non-reactive is safe to use in such conditions. It is also resistant to UV radiation.


PTFE Cables are long lasting
PTFE wires are long lasting because it is not affected by cripping or deformity over a long period of time. PTFE cables are not affected by stressing, bending or flexing and hence they are durable and cost-effective.

Other important properties which makes it one of the best insulated wired are it being suitable for a wide frequency range, have high diaelectric strength with low dissipation factor amomg others.
Quality Assurance
Delivering high quality PTFE Wires and Cables to our clients is our top priority and we leave no stone unturned to ensure it. With three decades of experience and substantial industry experience, we have moved ahead of our competitors by ensuring best quality products at the most competitive pricing. We use high grade raw materials to manufacture PTFE Wire and Cable for our esteemed clients which ensure they are not of inferior quality and free from defective.

All the manufacturing procedures are as per ISO-9002 with complete traceability. All products are 100% tested as per relevant specifications in fully equipped Laboratory.

We have integrated conductor fabrication facility with Silver-plating and Nickel-plating lines and can offer plated conductors confirming to ASTM specs.


Our Advantages
Backed by more than three decades of experiene and industry knowledge
An ISO 9001:2018 certified firm, we are leading manufacturer of PTFE Wires and Cables in India.
Timely Delivery is of orders is our priority
Usage of best quality and high grade raw material to manufacture PTFE Wires and Cables for our esteemed clients
Most competitive prices and best quality is our USP
© 2022. Trestar Elektroniks, Ghaziabad, India. All Rights Reserved.